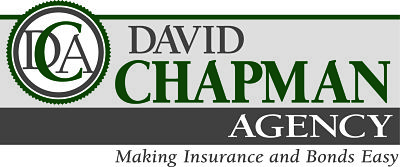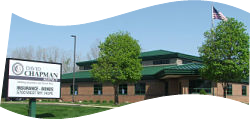 As a twelve year old our founder David Chapman and his parents immigrated from their war torn homeland to the United States. Having almost nothing to bring with them they made thier way to Lansing Michigan where his aunt had settled a few years earlier. David adjusted to his new citizenship, graduated from Sexton High School, and went on to a degree in accounting from Michigan State University. He worked his way through college doing bookkeeping for several businesses, including the Mourer Insurance Agency. He completed all the CPA examinations and worked for a time with an accounting firm, but returned to Mourer Insurance to manage their office and accounting. He soon found himself helping customers with insurance and using his accounting knowledge to assist construction companies with their surety bond needs.

After more than two decades with what became Mourer-Foster Insurance, David opened a new insurance agency in 1976. Since then the David Chapman Agency, with all seven of his children and grandchildren plus a large professional team, has provided service with integrity to businesses and families throughout Michigan and beyond.

Six agencies: Mourer Insurance, Stratton & Stebbins, Lansing Insurance Agency, Lansing Mutual Agency, Frazier Insurance Agency, and Simmon Insurance Agency have been aquired and merged into our agency. In addition a mix of experienced agents from other firms and young agents fresh out of school have joined our team.

Other family owned insurance agencies are selling out to large conglomerates and private equity firms where revenue and profits are more important than people. At David Chapman Agency we have a family continuity plan to maintain an independent agency where the people we serve are our priority.
Our History